Meet our keynotes!
Published

Friday, May 19, 2023 - 12:00 PM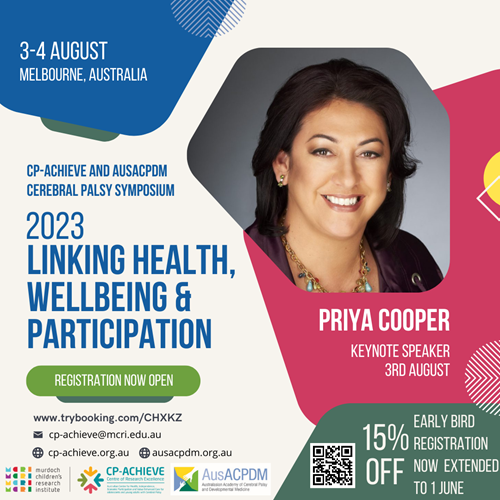 Priya Cooper has overcome Cerebral Palsy to become one of Australia's leading Paralympians.  She has since retired from competitive swimming and is now involved in raising awareness and funding for people with disabilities to be involved in sport and is currently Chair of WA Institute of Sport, Deputy Chair of WA Disability Services Commission and President of the WA Disabled Sporting Association. In 2015 Priya was inducted into the Sports Australia Hall of Fame at the same ceremony as Ricky Ponting and Casey Stoner.She first appeared at the 1991 National Wheelchair Games, where she won a staggering nine gold medals.  She then went on to win three gold and two silver medals, and break two world records at the Barcelona Paralympics in 1992, her first international competition.  Priya won the most medals of any Australian athlete at those games and on arriving back in Australia was honoured with an Order of Australia Medal for her services to sport.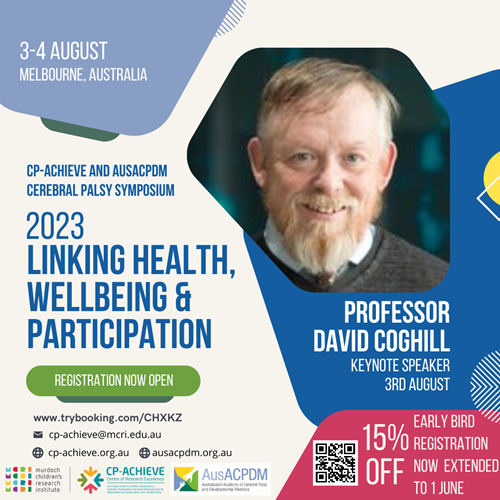 Professor David Coghill is a Chief Investigator and the lead for the theme 1 program of work at CP-Achieve which focuses on improving physical and mental health for young adults with CP.  He is also the Financial Markets Foundation Chair of Developmental Mental Health Departments of Paediatrics and Psychiatry, University of Melbourne and Professor of Child and Adolescent Psychiatry, Royal Children's Hospital Melbourne. He has a particular interest in ADHD, disruptive behaviours and psychopharmacology.
David's work has focused on developing a better understanding of the pathophysiology of AD/HD, conduct disorder and depression using a range of approaches including neuropsychopharmacology, neuroimaging and genetics, patient reported outcomes and quality of life, pharmacogenomics, clinical trials, pharmacovigilance and pharmacoepidemiology.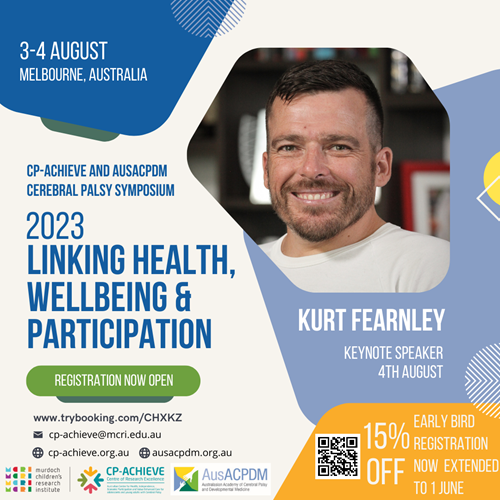 Kurt Fearnley AO is an experienced government and non-government director and five-time Australian Paralympian. In 2022, Kurt was appointed Chair of the National Disability Insurance Scheme board.  
Kurt is also a current Board Commissioner of the Australian Sports Commission and Board Director of the Brisbane 2032 Olympic and Paralympic Organising Committee. He is a former member of the boards of several organisations with a disability and community focus including Paralympics Australia, Life Without Barriers, Australian Volunteers International and the Newcastle Permanent Charitable Foundation. Kurt was also a member of the inaugural NDIS Independent Advisory Council.
He is a high-school teacher, television presenter, podcaster and broadcaster, and former professional wheelchair athlete.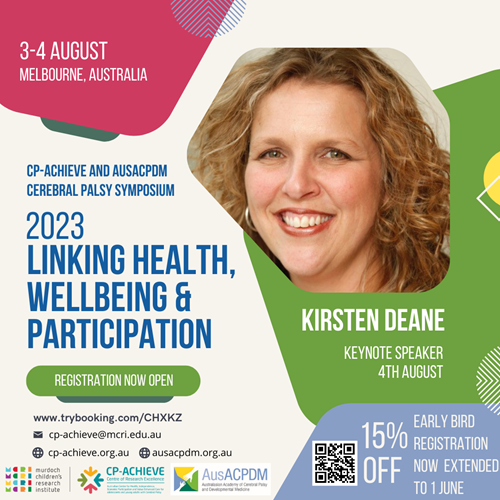 Kirsten Deane is the General Manager of the Melbourne Disability Institute. An interdisciplinary institute based at the University of Melbourne, the work of MDI is focused on providing much needed evidence, data and research to address the complex problems faced by people with disability in this country. Prior to joining MDI, Kirsten was the Campaign Director for Every Australian Counts, the grassroots campaign that fought for the introduction of the National Disability Insurance Scheme (NDIS). With her ability to bring people together and her clear communication skills, Kirsten played a critical role in building political and public support for this world-leading reform. Since then, she has continued to push for the NDIS to achieve its original vision. Kirsten has also served on numerous ministerial councils and advisory committees, including Co-Chair and Deputy Chair of the National People with Disability and Carer Council. A former journalist, Kirsten has three children and, as a result, has excellent conflict mediation skills.